Moderation Services – Historical Group
This page, Group:Fishy Clan, has been declared historical. It is understood that this group is no longer active and the page is locked to preserve the document as is.
Fishy Clan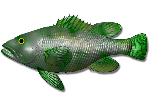 | | |
| --- | --- |
| Abbreviation: | FC |
| Group Numbers: | Varies |
| Leadership: | Falcon |
| Goals: | We provide assistance to new players, giving weaponry and supplies to get them started. See Fishy Clan entry for more details. |
| Recruitment policy: | See Fishy Clan Recruitment or say you wish to join in the discussion page of this entry. |
| Contact: | |
Fishy Clan
It is unknow if this guild is still active
One of the latest gulds to be created, the Fishy Clan has the mission to help out new players and get them on their way in the steadily growing DragonSpires: ScrollWars world. On joining, a player will be armed with a battle axe if required, and will be given 100 coins or so to spend on bandages and the like. If a player joins, they must swear to stay with the Fishy Clan until they reach Level 10, unless thrown out or are allowed to leave under special conditons. If a player leaves before they reach Level 10, they will be continuously hunted down, killed, and zombified for many a week to come. Fishy Clan HQ is located at Chudd Training Complex (14,11), comfortably situated next to the Temple of Heffren (15,11), close to Rilrik Bank (11,11), two General Stores ((11,12)(15,10)), and Chumnik Monument (13,12).
Please note, that if you are low-level and do not play the game for two weeks, we will assume you have quit the game. In this occasion, we remove you from our guild, to avoid having a guild full of unused and useless accounts.
Fishy Clan Recruitment
Note: Players can only become part of the Fishy Clan by doing one of the following, as you can only join via invite:
Go to Chudd Training Complex (14,11), and see if somebody is there, and ask to join.
Request to join in the discussion page of this entry.
Fishy Clan Ranking
Depending on what level you are, and how trustworthy you are, there are a number of ranks to be gained in the Fishy Clan. Here's the hierarchy:
1st - High King Fishy
2nd - Fish General
3nd - Fish Knight
4rd - Fish Soldier
5th - Fishy Clan Member
Starting at level 1 you are a Fishy Clan Member. Once you reach lvl 8, you gain the rank of Fish Soldier and gain 1000 coins. On reaching Lvl 20, you gain the rank of Fishy Knight and gain 10000 free gold. On reaching Lvl 35, you gain the rank of Fish General, and gain 15000 coins. On reaching Lvl 100, which is impossible, you gain the rank of High King Fishy and gain 1,500,000 coins.
Special Rankings
By helping the guild in certain ways you can gain special titles.
Here is the list of special titles given so far:
Guild Financier (GoldBlade)
Fishy Clan Members
Because of it is hard to maintain this list I only link it to the right place
Fishy Clan Relations
We extend a hand of friendship to all non-PKing, positive and neutral guilds. If you wish to ally, feel free to ask.
Allied Guilds
Enemy Guilds
To-be-killed List
People who we want killed, usually for killing our members.
Fishy Clan Slogans
We here at Fishy Clan have a number of slogans:
"All for Cod, Cod for all!"
"Salmon up the courage and join us!"
"Chudd Training Complex - the Plaice to Be!"
"We worship the almighty Cod."
"One faction, one plaice, one future, one dace..."
"Here we come to save the day, armed with cod and rock and ray..."
"Kiss my Bass"
Community content is available under
CC-BY-SA
unless otherwise noted.