All links that orbit around your Character and how to improve it, where to report if you encountered a Bug, how to communicate with fellow players, on how to join a Guild and where to find that body of yours when you mixed with the wrong crowd.
The Basics
Edit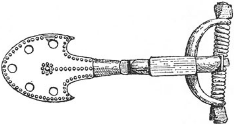 Game FAQ Everything about Everything.
Edit Profile Where I go to learn about how to insert that picture of the threadmill & eel I so cherish.
Profile Editing More on editing the profile, want italic fonts? All in here.
Event Log All about your actions being notified in the log.
Notes Where I inscribe the coordinates to the nearest Temple or the birthday of my guild leader.
Character Stats What does MP mean, what does BP mean?
Classes Peasant, Warrior, Ranger, Thief, Healer, War Mage, Necromancer, Trader.
Skill Tree All the available skills and even more unavailable ones to drool over.
Spellbook All the spells that you will want to buy as your character evolves.
The Guides
Edit
Guides A few compact bricks full of insight, tips and typos.
Forum Guides Post a question, get twenty-six conflicting answers.
The Cheap Tactic Guide Still topping the bestseller lists in the realm, mainly because it's cheap and probably because of the chapter entitled Murder.
The Newbie Guide Like the Bible, minus the transcendence.
Smother! A Pking Guidebook Each copy signed by the author, in watery ink, the copies on which you can decipher the autograph are highly sought after.
How to get fast XP Vertical.
NPC Hunting Guides Four rough sporting books on and about four emblematic beasts in the realm.
The magniloquently dubbed Guides/Dragonspires And You A much dated pocket grimoire dealing with guilds that probably no longer exist, primarily for completists and/or historicians.
The Library The mythology section or where to find the suitable deity, mumble a few prayers and yet get nothing but semi-lethal thunderbolts in exchange.
Game History (1994-1997)
Bug Reports Forum Found a bug or a typo, report it here. And get twenty-six conflicting answers.
Penalties If you noticed that your BP/MP doesn't replenish like it should.
Mods and Motorheds Kinda like the Fantastic Four, minus the Four and the Fantastic.
Guilds (Tip of the Month: Buy a Telepath Crystal to communicate with the rest of the playerbase) (Tip of the Week: Switch it on.)
Life & Death
Edit
Temples, bandages and revigorating foods.
Burials, lost corpses and combat.
Locations
Edit
Locations A list of all the tiles and their functions.
The World Map All the realms, all the tiles, all the coordinates.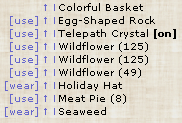 The Wiki
Edit
Making Templates Templates are to the Wiki user what buttons are to fashionistas.
Community content is available under
CC-BY-SA
unless otherwise noted.